Which party is the one that better resembles YOU?
Did you know that every 1.7 seconds, somewhere in the world a Tupperware party begins?
Enjoy yourself during a specially themed party, you can choose the one that better fits with your personality – a great salsa party, a fun girls night with martinis and chocolate mousse, a family brunch formula, an express office-lunch party or an afternoon cupcake party – I'll take care of the details whilst you enjoy the entertainment, friends and flavors! You can take advantage of all the benefits offered to hosts while familiarizing yourself with simple and smart solutions to eat healthier, stay organized, save money and help protect the environment. Pick a theme and pick a date that best suits you! You can then receive FREE* Tupperware products and discounted products with a qualifying party.
The first gift you can choose:  One of a selection of "Thank You gifts" found on page 75 of the catalog.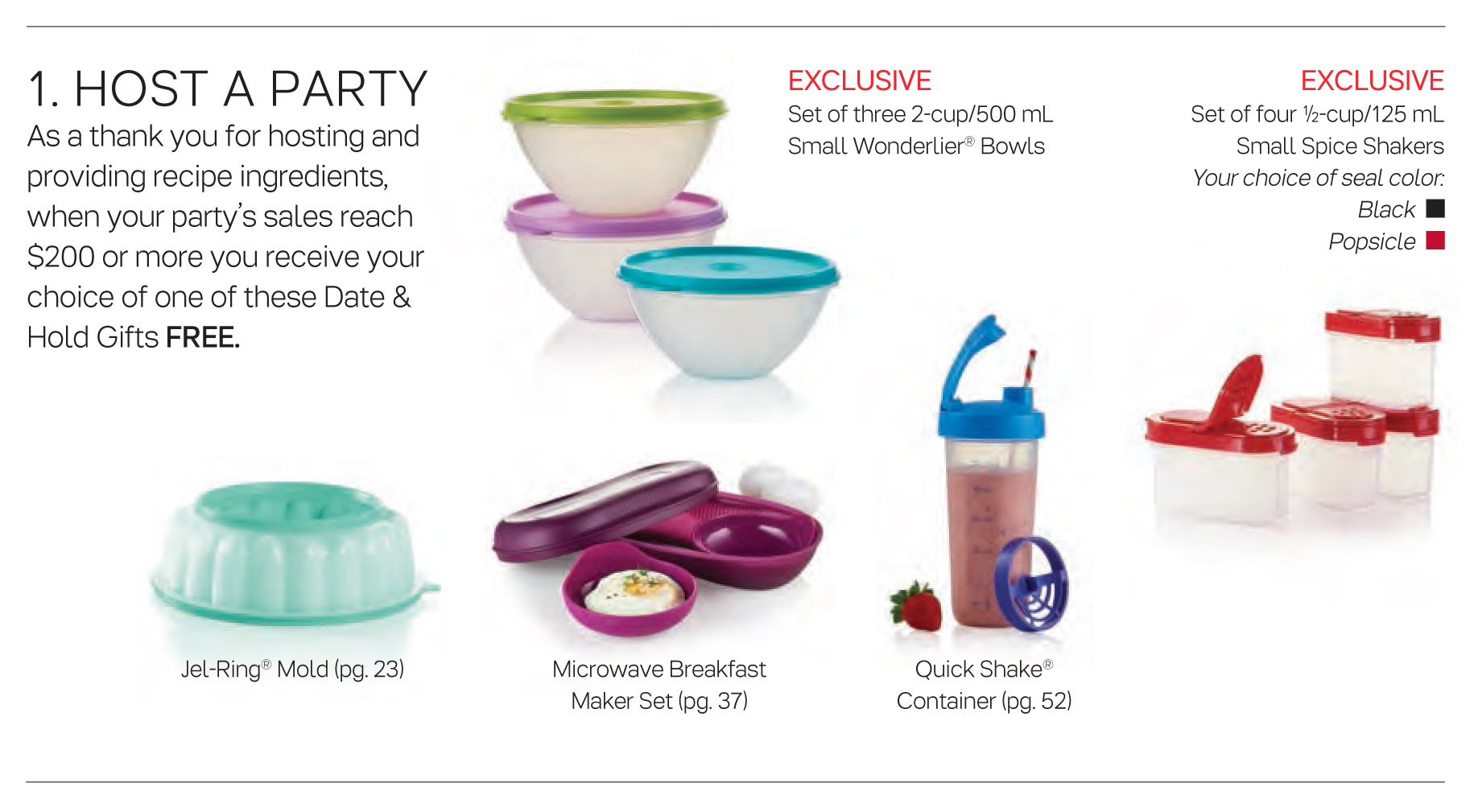 You will receive host credits according to your party sales. You have 2 options when it comes to using the host credits:
Option 1
You may choose the exclusive host set in the monthly flyer or the one at the end of the catalog (p.74-75), using your credit hosts from a qualifying party, you can receive a reward of greater value than your host credits.
Option 2
If the Tupperware products offered in option 1 don't match your needs, you can exchange your host credits for products of your choice in the catalog.
According to your party sales, you will also be allowed to purchase up to 3 items at half price!!!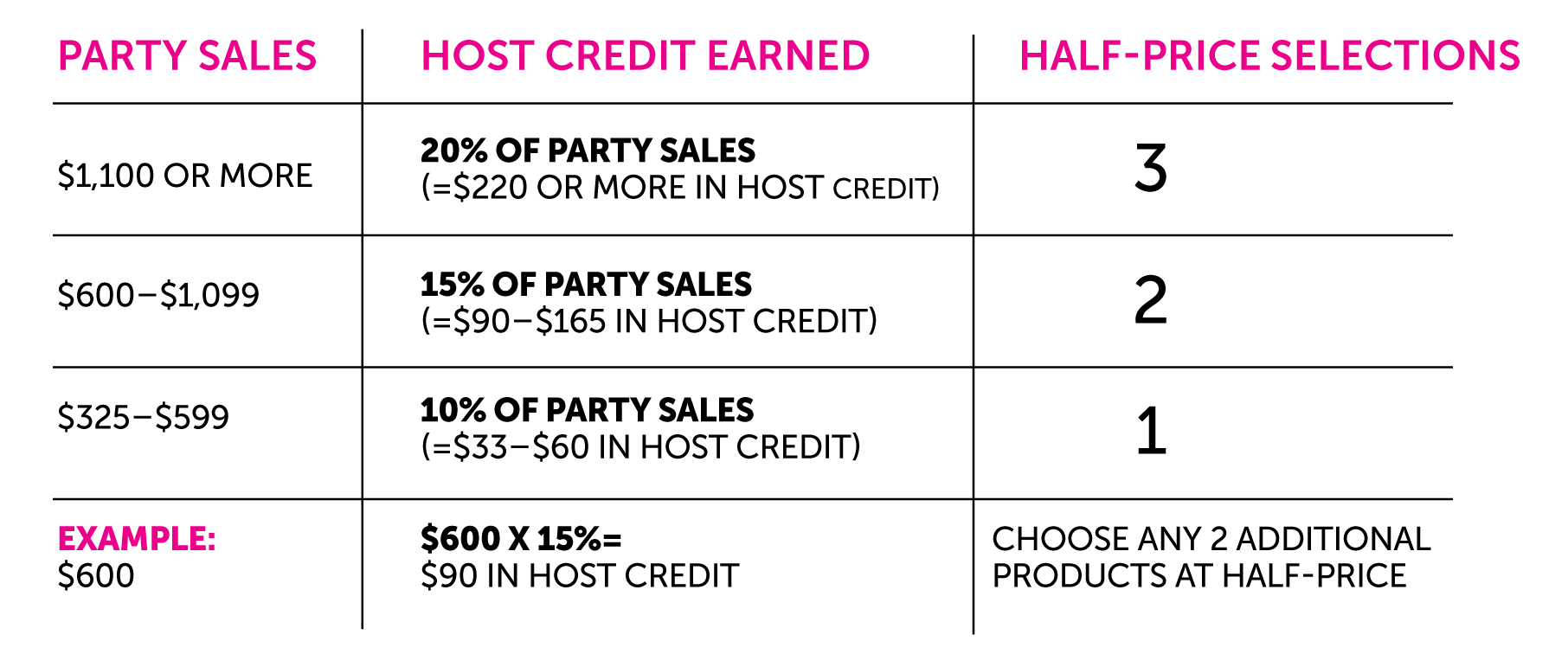 The business opportunity kit for 110$ (value of 440$)
A Tupperware party host can purchase the business opportunity kit that has a value of 440$ for only 110$ taxes and shipping included. If your party sales reach 1,100$, the business opportunity kit will be only 30$!!!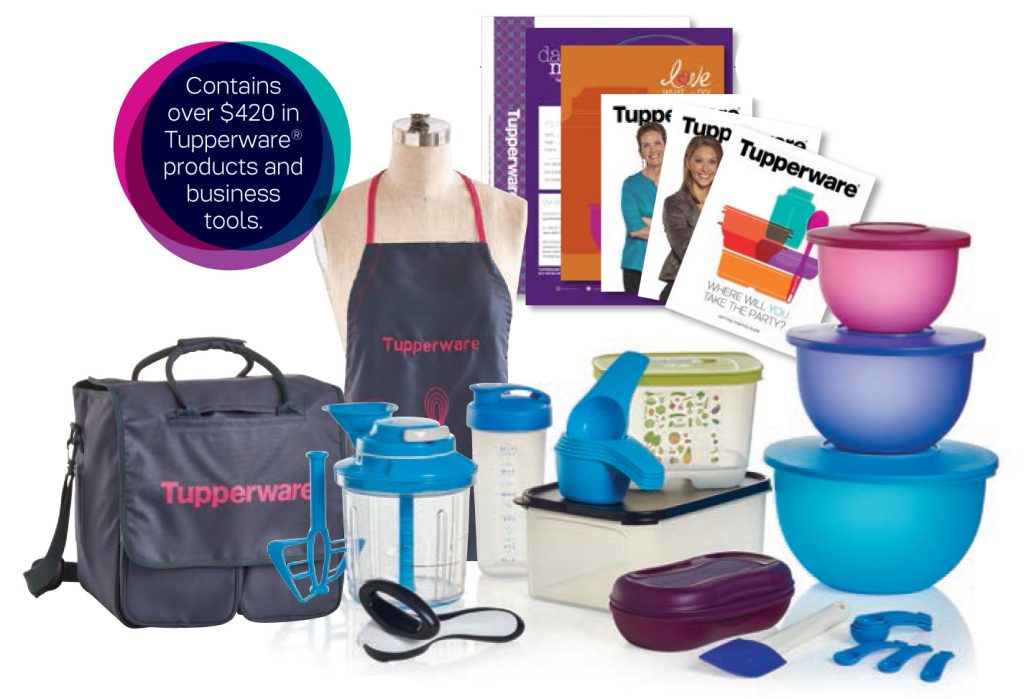 For any tips on how to organize a Tupperware party. You can read more articles on my blog, and/or attend one of our events (only in French at the present time)!