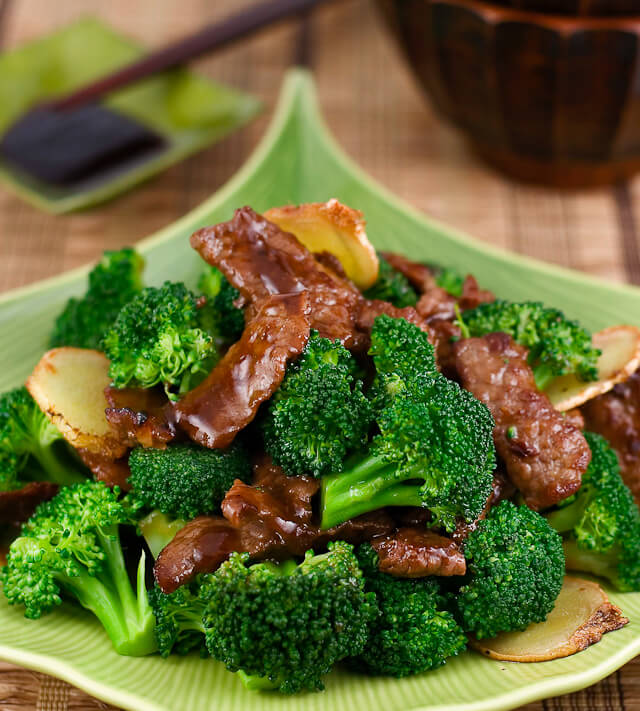 Ingredients
1 1⁄2 –2 lb.flank steak, cut into 4 quarters
1 tsp. Steak & Chop Seasoning
4 garlic cloves, peeled and minced in Chop 'N Prep Chef
1 3⁄4 cups beef stock, divided
1⁄2 cup low sodium soy sauce
1 tbsp. sesame oil
1⁄4 cup brown sugar
3 Tbsp. corn starch
bag frozen broccoli florets
Preparation
Season steak with seasoning and place in base of Tupperware Microwave Pressure Cooker. In a medium bowl, combine garlic, 1 1⁄2 cups beef stock, soy sauce, sesame oil and brown sugar. Pour over steak. Add extra stock if meat is not fully submerged. Seal and microwave on high power 30 minutes.
Remove from microwave and allow pressure to release naturally until red pressure indicator fully lowers, about 10– 15 minutes.
Remove steak to a cutting board and pull apart using 2 forks.
In small bowl, whisk together corn starch and remaining 1⁄4 cup beef stock. Whisk into warm liquid in base of Pressure Cooker. Stir frozen broccoli into liquid in Pressure Cooker. Seal and microwave on high power 5 minutes. Serve warm and over rice, if desired.
To order the products used in this recipe, click on the images below: