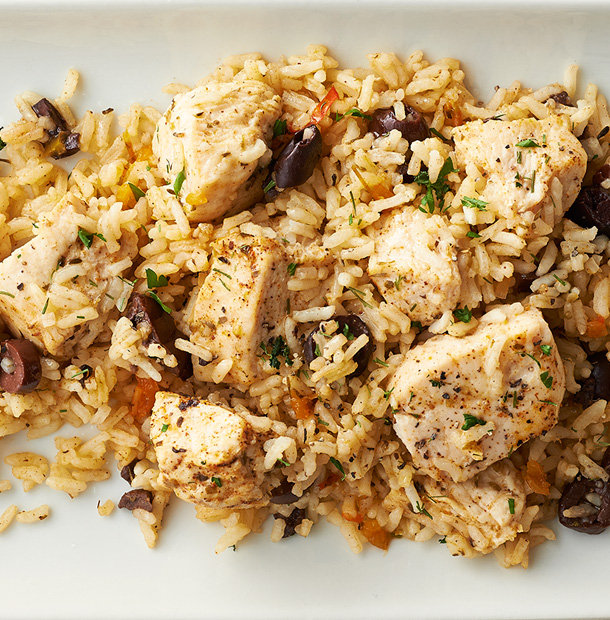 Cooking times listed in recipes are based on stacking, preparing three dishes at once. If you're preparing a single dish on its own, cook 8-10 minutes on power level high.
Ingredients
1 chicken bouillon cube
1¾ cups water
2 chicken breasts, cut into 1″ cubes
2 cups quick cooking rice
1 tsp. oregano
5–6 olives, chopped using Chop 'N Prep Chef
½ tsp. Adobo with pepper seasoning
¼ tsp. Sazon with annatto seasoning
1 tbsp. sofrito
Preparation:
Place chicken bouillon and water in 1¾-Qt./1.75 L Casserole. Microwave on high power 1 minute or until bouillon has dissolved.
Add remaining ingredients to Casserole. Stack and microwave on high power 15–20 minutes. Let rest 5 minutes.
Serves 4; 1 cup portions
To order the products used in this recipe, click on the images below: