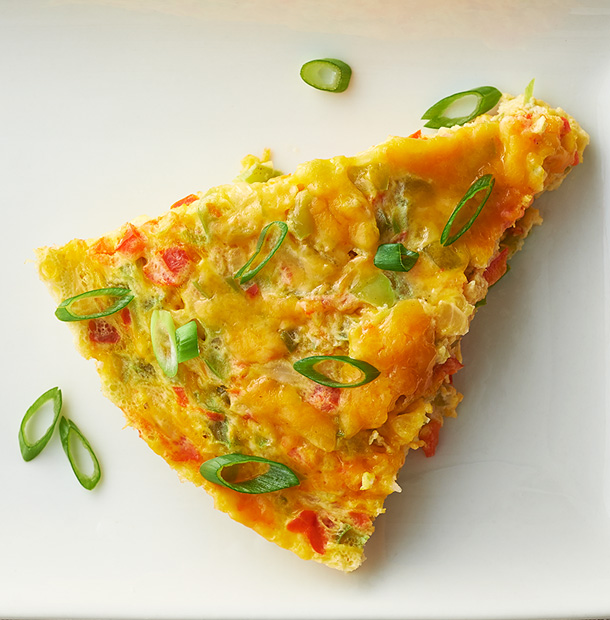 Cooking times listed in recipes are based on stacking, preparing three dishes at once. If you're preparing a single dish on its own, cook 8-10 minutes on power level high.
Ingredients
8 eggs
½ red bell pepper, cored & halved
½ green bell pepper, cored & halved
1 small onion, peeled & quartered
1 cup cheese
1 tsp. coarse kosher salt
Preparation:
In 1¾-Qt./1.75 L Casserole, whisk together eggs.
In base of Power Chef® System, fitted with blade attachment, combine peppers and onion. Cover and pull cord until roughly chopped.
Whisk pepper mixture, cheese and salt into eggs in Casserole.
Stack and microwave on high power 15–20 minutes or until eggs have cooked through. Slice and serve warm.
8 servings.
To order the products used in this recipe, click on the images below: