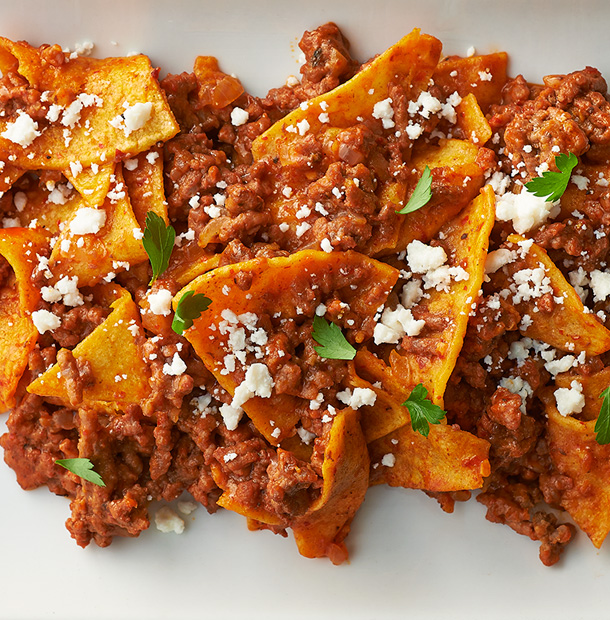 Cooking times listed in recipes are based on stacking, preparing three dishes at once. If you're preparing a single dish on its own, cook 8-10 minutes on power level high
Ingredients
1 lb./455 g ground beef
1 small onion, chopped using Chop 'N Prep Chef
2 tsp. Southwest Chipotle Seasoning
10-oz./285 g can enchilada sauce
6 6″/15 cm corn tortillas sliced into wedges
½ cup shredded cheese
Preparation:
Place ground beef, onion and Southwest Chipotle in Colander and place over 1¾-Qt./1.75 L Casserole. Cover and microwave on high power 5–6 minutes, stirring halfway through.
Remove Colander. Drain and wipe out Casserole. Transfer cooked meat mixture to Casserole. Stir in sauce and fold in tortilla wedges and cheese.
Stack and microwave on high power 15–20 minutes. Let rest 5 minutes. Serve warm and top with additional cheese, if desired.
4 servings.
To order the products used in this recipe, click on the images below: