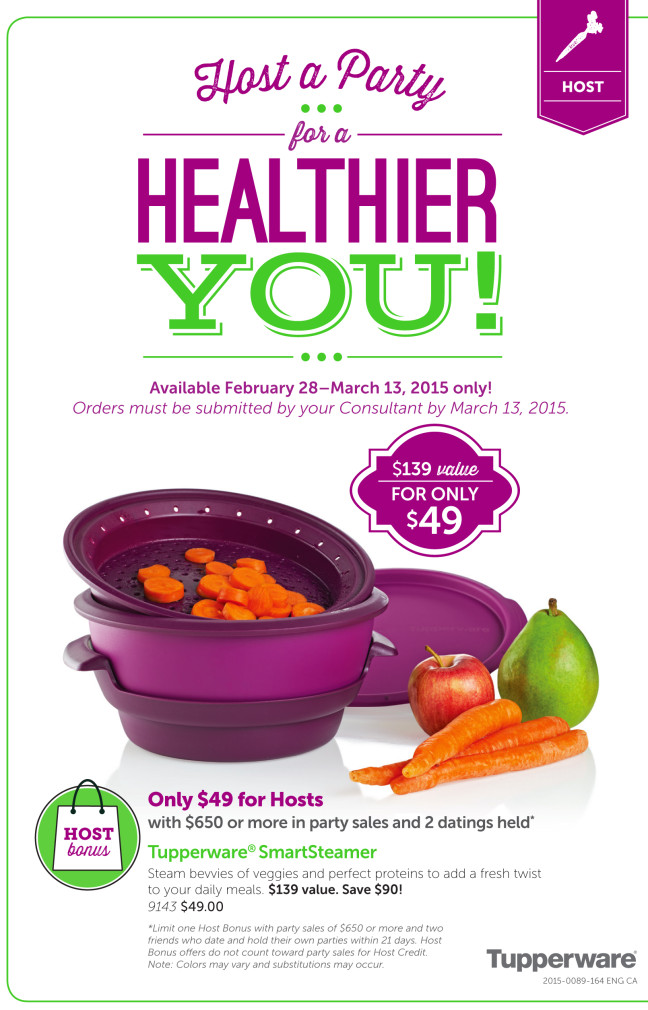 Host a qualifying Tupperware party (650$ in sales and 2 datings) before March 13th 2015, and receive the SmartSteamer for only 49$!Steamed and perfectely cooked meats and vegetables, for a new twist on everyday meals!
Value : 139 $ Save 90 $!
49,00 $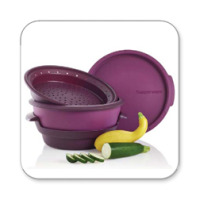 Homemade baby food? Easy and simple with the Tupperware SmartSteamer!