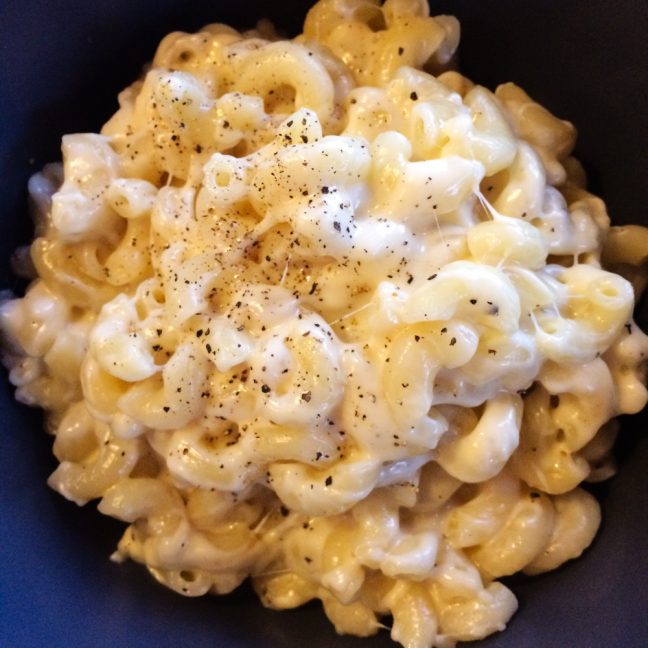 Preparing mac and cheese will never be easier and more delicious!
Ingredients:
2 1/2 cups dry elbow macaroni
2 cups chicken broth
1 cup of heavy cream
1/2 tsp table salt
1/2 tsp pepper
1 tbsp butter
1/2 cup whole milk
2 1/2 cups of your favorite grated cheese
Instructions:
Place macaroni, chicken broth, heavy cream, salt and pepper in the Pressure Cooker, stir and seal.
Microwave at 100% power for 10 minutes.
Let cool until pressure falls, then open and add butter, milk and cheese, stir and enjoy!