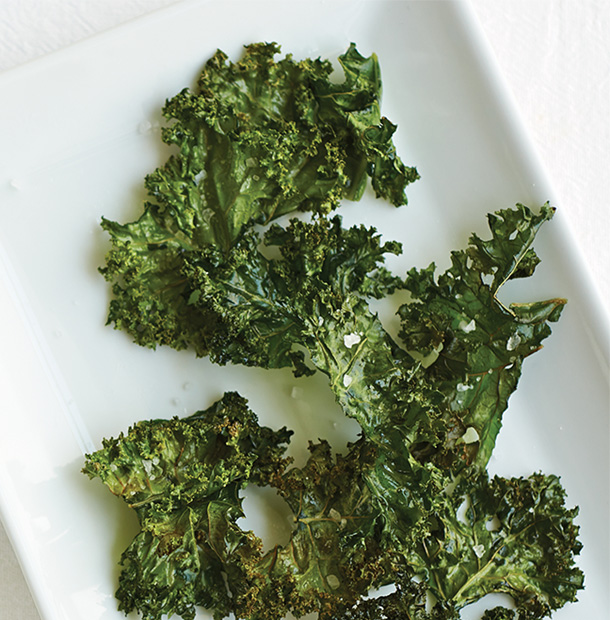 Nutrient-dense and delicious, this quick, crunchy kale snack will have you passing on the potato chips. Get more recipes for expecting mamas, plus exclusive nutritional tips, when you buy the Healthy Mama recipe book!
Ingredients
2 cups kale leaves
½ tsp. extra virgin olive oil
1/8 tsp. coarse kosher salt
Preparation:
Preheat oven to 275° F/135° C.
Pull kale leaves o the thick stem in large pieces. Toss leaves with all ingredients in medium bowl and massage leaves until oil has coated the leaves. Add salt and mix well.
Line baking sheet with Silicone Wonder Mat and spread out kale into single layer.
Bake for 20–25 minutes or until very crispy. Store in sealed Tupperware container up to 3 days.
Note: Toss kale leaves with _ 1/8 tsp. ground chili pepper and 1 tsp. lime juice along with salt and olive oil before baking for a flavorful spicy chili lime variation.
Serving: 1 cup
To order the products used in this recipe, click on the images below: