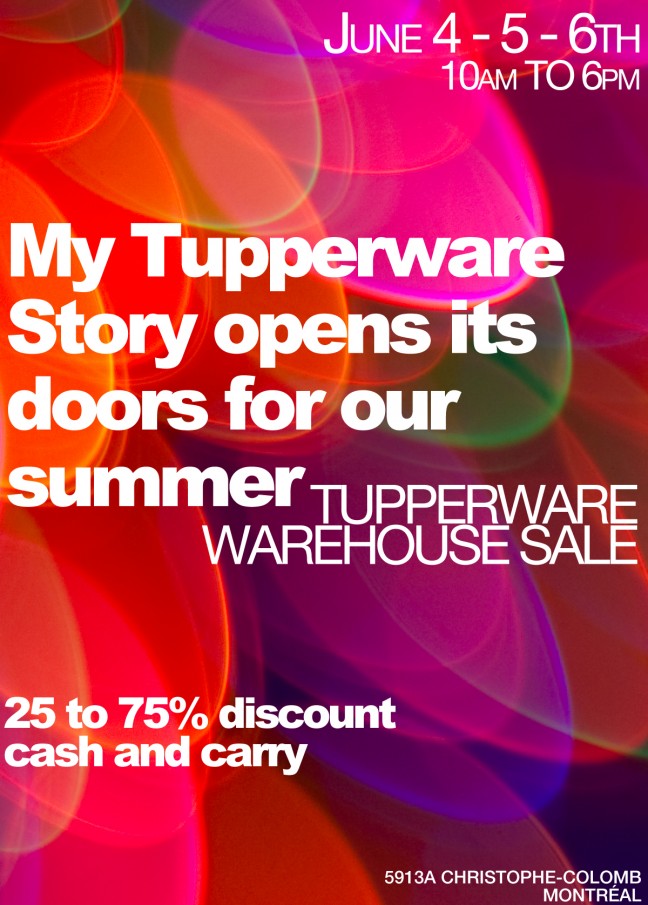 Up to 75% off
On June 4th My Tupperware Story will open its doors to offer amazing discounts on our inventory surplus. Keep an eye out for the digital version that will be sent to all registrants of our newsletter, then to those who follow our FB page Caroline Schoofs – My Tupperware Story, and also offered below through a special link.
Click HERE to view to complete list of available items – last update June 6th am.
June 4th – 10am to 6pm
June 5th – 10am to 6pm
June 6th – 10am to 6pm
You can email me your order (caroline@mytupperwarestory.com) or give me a call (514.690-2906). You can pick up your order at our office (5913a Christophe-Colomb, Mtl), or have it shipped par Purolator.