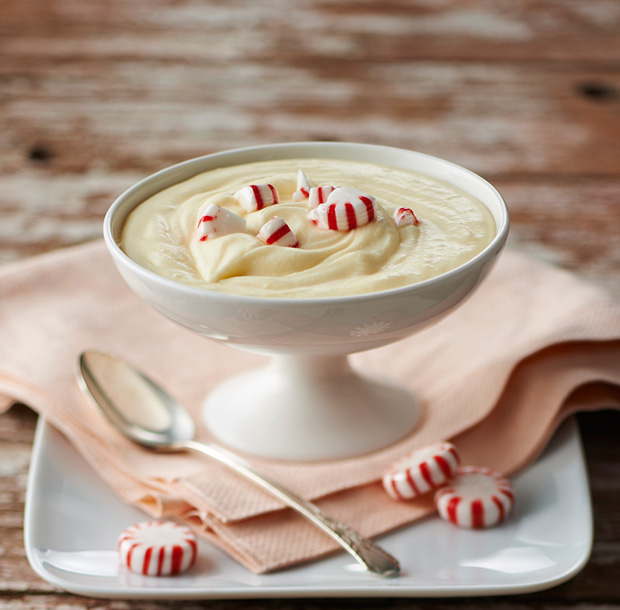 This fluffy White Chocolate Peppermint Mousse is a winter's dream. Garnish with crushed peppermint candies (like candy canes!) for a crunchy texture and serve to happy holiday guests!
Serving a crowd? Spoon mousse into shot glasses for smaller, individual-sized sweet portions. An absolute hit!
Ingredients
12 oz./350 g white chocolate
1 ½ cups heavy whipping cream, divided
¼ tsp. peppermint extract
Crushed peppermint candies (like candy canes!)
Preparation:
Place white chocolate in 1-cup/250 mL Micro Pitcher. Microwave at 50% power for 1 minute. Stir. If not fully melted, continue melting in 15-second intervals until melted.
Whisk ¾ cup heavy cream into melted chocolate. Place in refrigerator to allow mixture to cool completely.
Place remaining ¾ cup heavy cream and peppermint extract in base of Power Chef fitted with the Whip Accessory and turn handle until cream has formed stiff peaks.
Pour cooled cream and chocolate mixture over whipped cream and turn handle until ingredients are combined.
Serve chilled.
Top with crushed peppermint candies if desired.
4 servings.
To order the products used in this recipe, click on the images below: