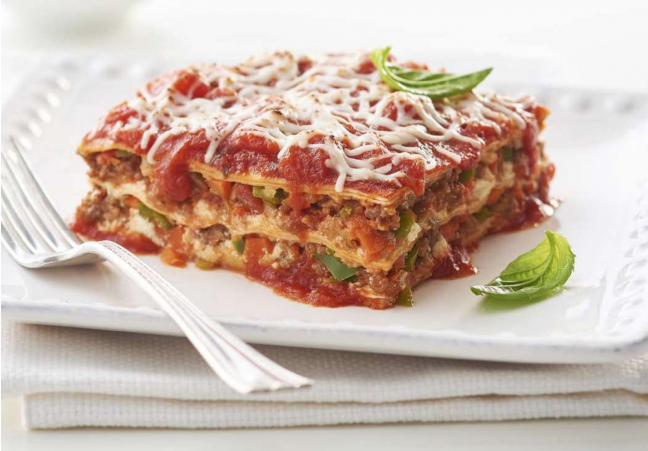 Ingrédients:
4 lasagna pasta uncooked
350ml of marinara sauce
1 1/2 cup of cottage cheese
1/2 cup of grated parmesan cheese
1 cup of  grated mozzarelle cheese
1 beaten egg
1 tsp of Italian spices
salt and pepper
Option:  a few sliced veggies grilled for about 3-4 minutes in the microgrill before hand. It could also be meat or leguminous.
Preparation
Cover the bottom of the Microgrill with the marinana sauce.
Brake the lasagna paste in two and place the 4 pieces on the sauce.
Mix the cottage cheese, the egg and the spices together.
Pour half of the mix on the pasta, add the sliced and grilled veggies (or meat, or leguminous).
Add a bit of marinara sauce and add another layer of the lasagna pasta and another layer of the egg, cheese and spice mix.
Add the mozzarella cheese on top making sure it doesn't touch the cover of the Micro-grill.
Cook in the microwave for 13 minutes and let it rest for another 5 minutes.