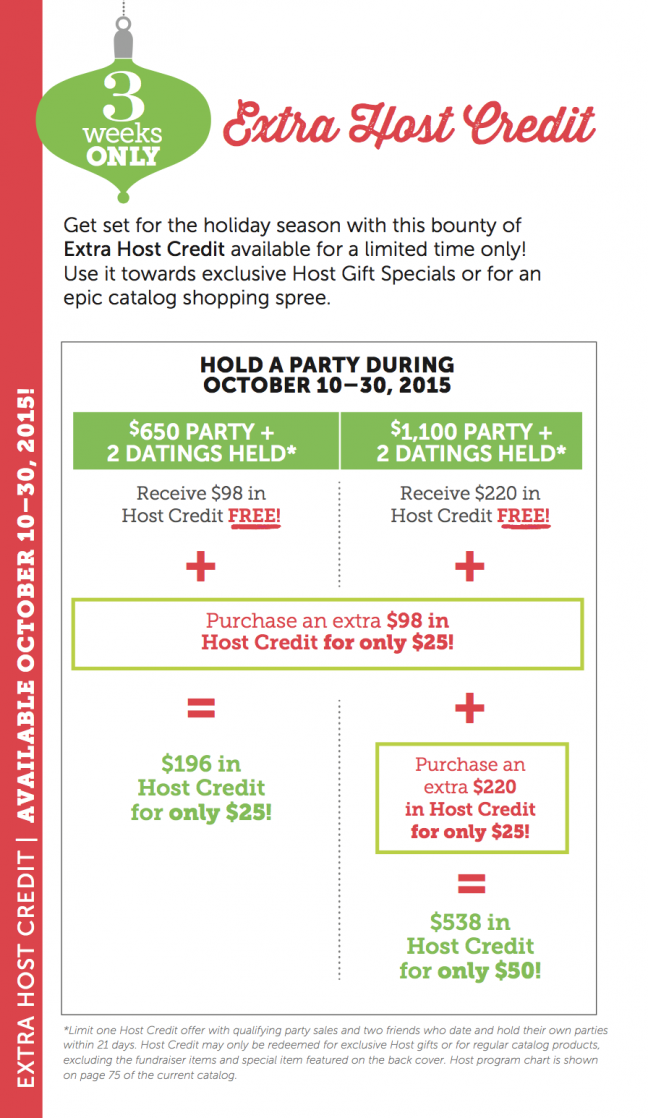 Get set for the holiday season with this bounty of Extra Host Credit available for a limited time only! Use it towards exclusive Host Gift Specials or for an epic catalog shopping spree.
Host a Tupperware party before October 30th and take advantage of our record-breaking bonus offers!!!
Rather than receiving you regular 98$ in host credits with a 650$ party and 2 datings, you can double that amount for only 25$! That gives you 196$ in host credits for ONLY 25$!
If your party sales reach 1,100$ (always with 2 datings) you would normally receive 220$ in host credits, but by paying another 25$, we'll add an extra 220$ in host credits on top! That would give you a total of 538$ in host credits for ONLY 50$!!!