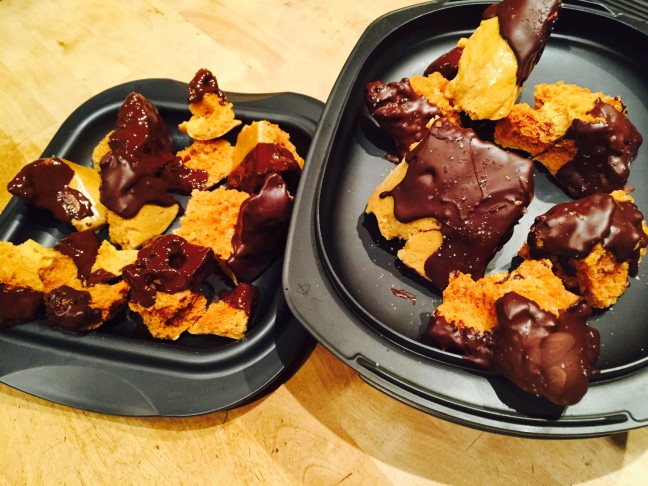 So much easier with non-stick Tupperware tools!
Ingredients
2 Cups Sugar
1/2 Cup Light Corn Syrup
1/3 Cup Water
1 Tbsp. Baking Soda
Dark Chocolate
Sea Salt/Maldon Salt
Candy Thermometer
Preparation
In a 5.7L Chef Serie Dutch oven, over medium/high heat, combine sugar, corn syrup, and water.
Stir to incorporate with the silcone spatula, then leave to boil. Insert candy thermometer and continue to heat–without stirring–until the mixture reaches 300˚F (150˚C).
Remove from heat and ~working quickly~…add the baking soda and quickly whisk into the sugar syrup (whisking for no more than five seconds–to prevent deflating the toffee).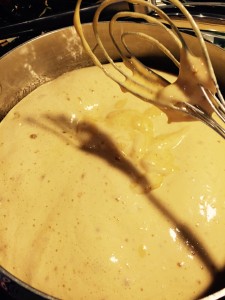 The mixture will begin to expand, quickly pour it into the Ultrapro lined with the silicone sheet and leave to set DO NOT MOVE for one to two hours.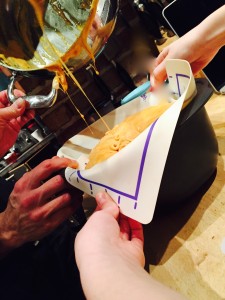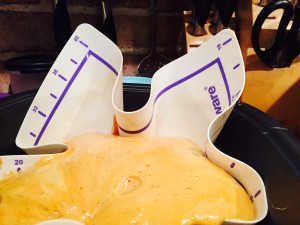 Once the toffee has cooled and set, remove from pan and using a blunt object, shatter the toffee into bite size pieces.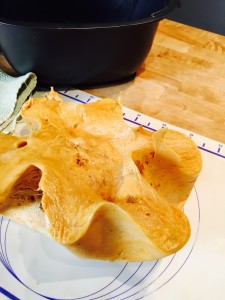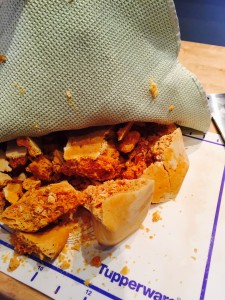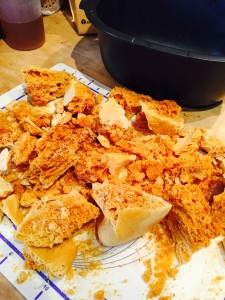 Melt chocolate in a microwave using one of the containers from the Tupperwave stack cooker for 75-90 seconds. Make sure to stop and stir after every 30 seconds.
Dip the toffee pieces in chocolate and place on the Ultrapro lid and container. Finish with a sprinkle of sea salt and place in the refrigerator to cool for 15 minutes. Enjoy!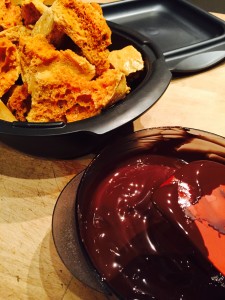 To order the products used in this recipe, click on the images below::