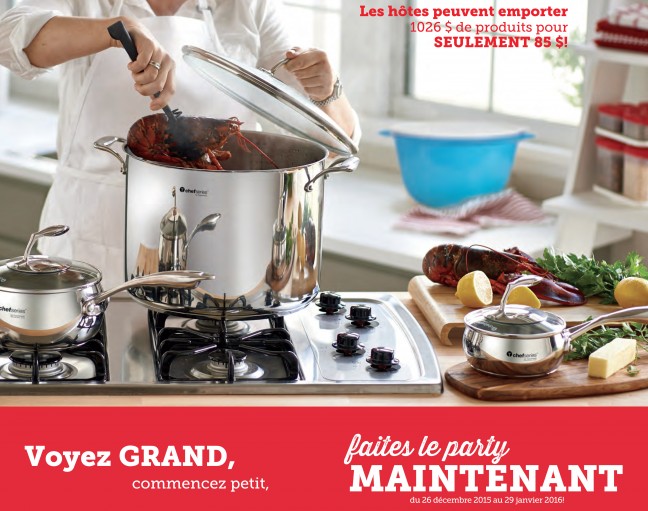 Think big, start small and PARTY NOW!
Every month of January, Tupperware celebrates the Big Weeks to start off the year BIG! Which means BIG Host offers! Here are the current offers for you: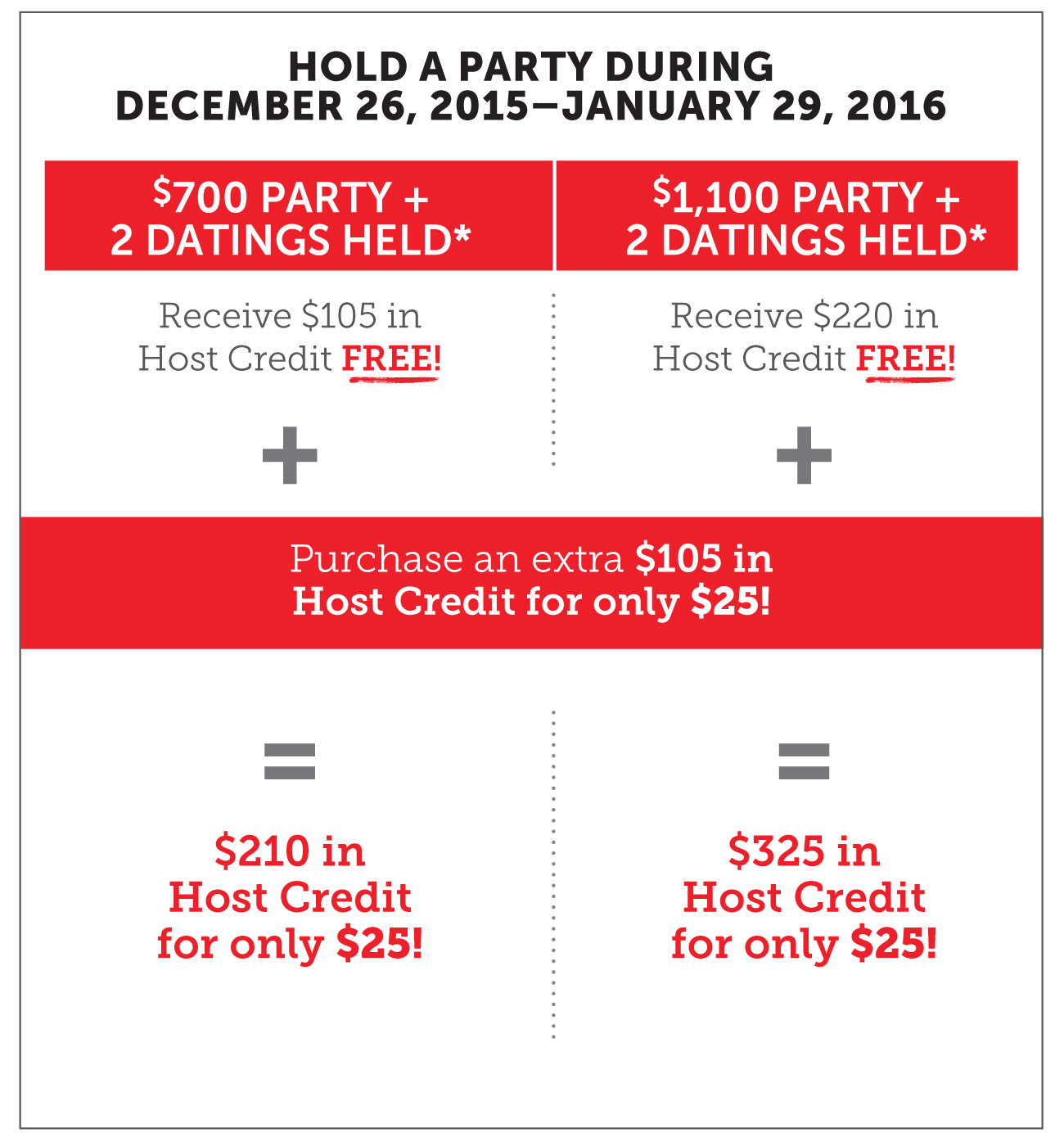 Extra Host credits!
Purchase and extra $105 in host credits for only $25 with a qualifying party!
Des ensembles exclusifs de produits de la Série Chef!
With a $850 party + 2 datings held, purchase the Chef Series 1-Qt./1 L Saucepan with Cover! Great for smaller batches of sauces, hot cocoa and more! Exclusive size is available only for a limited time. $199 value. 1858 ONLY $49.00
With a $1,100 party + 2 datings held, redeem your host credits and receive the Chef Series Cookware Set Set! Includes 20-Qt./19 L Stockpot with Cover and Steaming Stand—perfect for chili, tamales and steaming lobster—plus 2-Qt./2 L Saucepan with Cover to steam veggies and cook pasta, sauces and more. $778 value. 8770 $325.00 in host Credit