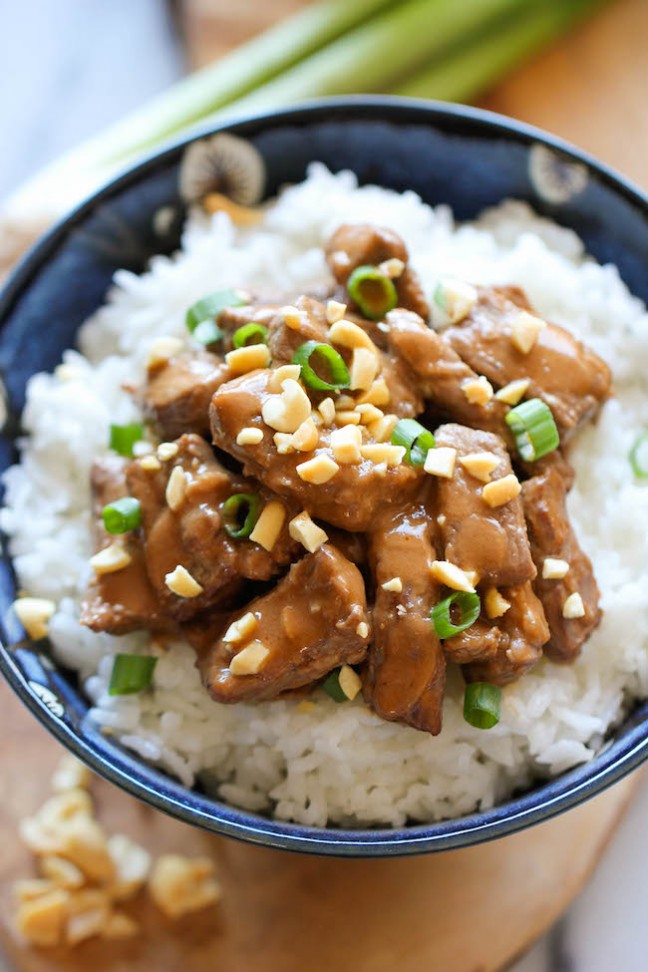 This simple and delicious recipe will become an instant classic!
Ingredients
2-3 Chicken breast cut into cubes
1 cup Chicken stock
1/3 cup Hoisin sauce
1 garlic clove – chopped using the Chop'N Prep
1/2 cup Peanut butter
1 cup Jasmin rice
2cups Water
1/4 cup of unsalted peanuts (optional)
1 chopped scallion (optional)
Preparation
Place the peanut butter in the 1,75L TupperWave container, and microwave 1 minute or until melted. Add the chicken stock, garlic, chicken and Hoisin sauce and mix well. If you like it with a little spice, you can add 1/8 teaspoon of SAMBAL OELEK or any other pepper paste.
In the 3L TupperWave container add the rice and water.
Stack the 2 containers, 1,75L onto the 3L and place in microwave uncovered. Cook for 20 minutes at power level 10 (or Hi)
Optional: Chop the peanuts using the Chop'N Prep.  Decorate your plates using the chopped peanuts and scallion for a Wow and Crunch factor!
To order the products used in this recipe, click on the images below: