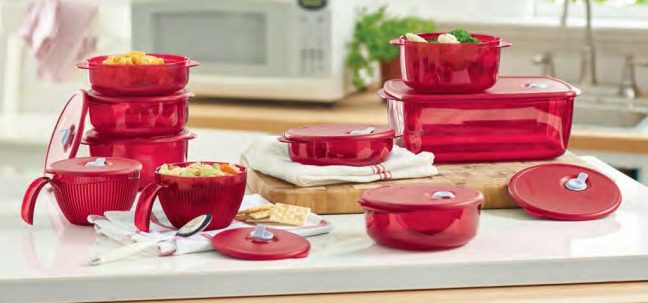 Offer ends January 27th 2017!
Tupperware hosts with sales of $700 or more (and 2 friends who date partys) will see their host credits doubled!! But only until January 27th 2017!!
A hostess could then choose to receive up to $ 845 in value by selecting one of the following exclusive packages (2 Modular Mates sets, a Vent N'Serve set and another $ 155 to spend in the catalog!), in addition to 3 items of your  choosing at half price, a choice of Thank you Gifts (p.75 of the catalog) and a sparkly red Fix-N-Mix bowl, with $1100 in party sales!