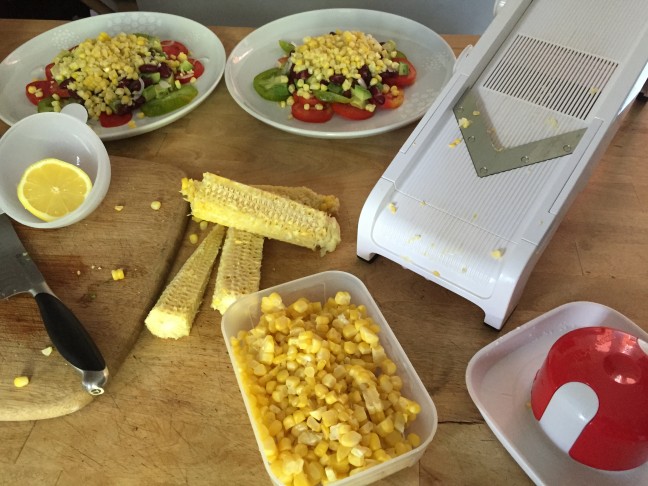 Preparing whole kernel corn  from fresh corn on the cob is a simple and easy process thanks to the Tupperware mandolin. Store it in the freezer and you'll have fresh kernel corn all year round! It's then easy to add to your salads, pizzas, in your chilli, vegetable rice or in your shepherd's pie!
Preparation
Leave the husk on the corn and place it in the microwave for cooking. Every cob needs to cook for 2 minutes. (2 cobs = 4 minutes, etc.). Shuck, then leave it aside to cool.
Set the thickness of the mandolin to 6. Using a knife, cut the cooked corn in half and attach the mandoline holder to the cob. Push cob through mandolin to cut off grains..
Each cob should give you about 1 cup of whole kernel corn. Store them in the freezer using your Freeze-it or Freezer mates containers.